I love hearing from fans and making new friends. You can find me pretty much all over the place online, but here are some of the normal places I hang out.
I've got a page on Facebook. You can also follow me on Twitter, and I'll most likely follow you back. (@ me so I know how you found me.) Do you knit or crochet? You can stare in disbelief at my yarn addiction over at Ravelry.
If you're here looking for infant loss support, I'm very sorry, but I'm glad you found me; you can visit my Carrying To Term Pages and read Emily Rose's story.
My books have an author page on Goodreads and another one on Amazon
, and you'll make my little heart warm and happy if you leave a review for one of my books at either or both pretty-please.
If you want an "authorgraph" for your Kindle editions, you can find me there!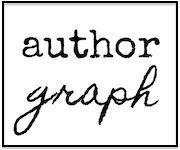 You can email me at jane@janelebak.com if you don't like all the other options. I usually answer.
Best of all, there's a mailing list. And I would love to have you on it. If you sign up, I'll send you the Seven Angels Short Story Bundle (usually $2.99) for free!

We respect your data and your privacy. For the complete privacy policy, please view http://janelebak.com/privacy-policy/